Otto Arc IN-255 Welding Machine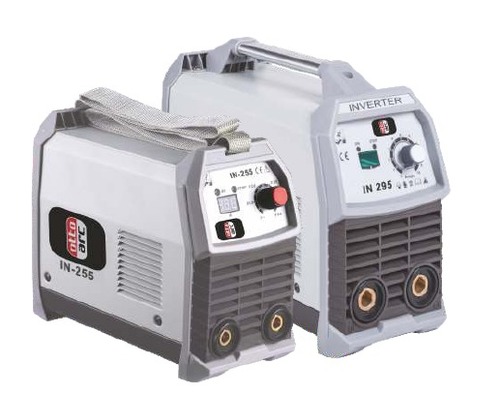 Otto Arc IN-255 Welding Machine
Product Description
TECHNICAL CHARACTERISTICS:
Specially designed circuit & structure which can sustain heavy input voltage fluctuations.
Machine can weld with wide input voltage range from 130 to 270 VAC.
Super long cables can be used for welding.
The machine is waterproof. moiature -proof, anti-corrosion, dust & vibration proof.
Powerful IGBTs are used, with powerful inverter & PWM technology.
Constant Current (CC) output control.
Excellent arc characteristics and good welding performance.
it can be moved easily due to lower weight.
With anti-stick, hot start & arc force functions.
Auto protection functions of over current & over hest.
Energy savings up-to 30%
High quality & duty cycie.
Machine can weld all kinds of Metal e.g. Stainless Steel, Carbon Steel, etc.
Under 126VAC, welding arc is equal by using less than or equal t0 2. 5mm electrodes.
Technical details




Rated supply voltage

Supply frequency

Rated input capacity

Rated supply current

No-load voltage

Welding current range

Welding current max

Rated welding voltage

Rate duty cycle

Usable electrode

Efficiency

Power factor

Degrees of protection

Class of insulation

Net weight

Matchine size

TECHNICAL CHARACTERISTICS:

V

Hz

KVA

A

V

A

A

V

%

Mm

%

Close

IP

H

Kg

mm

IN -255

220 + 15%

50/60

6.6

30

84

20-160

180

26.4

60

1.6-5.0

80

0.9

Ip21s

H

3.5

340L

150W

250H

IN -295

230 + 15%

50/60

8.8

40

84

20-200

220

28

60

1.6-5.0

80

0.9

Ip21s

H

4.5

340L

150W

260H