MONITOR TIG Welding Machines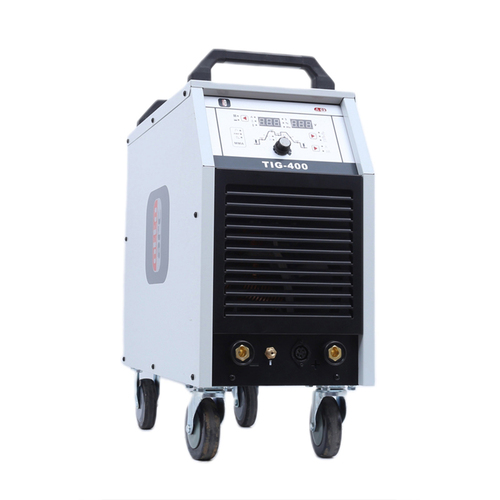 MONITOR TIG Welding Machines
Price And Quantity
Piece/Pieces

240000.00 INR
Product Specifications
Nuclear Power Industry, Pressure Vessel, Pipeline Industry , Auto Manufacturing , Shipbuilding, Aerospace Industry, and etc. Suitable for Stainless Steel, Carbon Steel, Alloy Steel, Copper, Copper Alloy, Titanium, Titanium Alloy, and etc. Square Meter (m2)
Product Description
The Huaheng Automation Pvt. Ltd. Company is engaged as a Manufacturer and Supplier of TIG Welding Machines. Our products are suitable for shipbuilding and steel structure installation. By using the latest tools & techniques and excellent quality raw material, all the products are designed and developed, under the directions of our expert professionals. We ensure that our products are highly reliable, safe and compatible. Furthermore, the range of TIG Welding Machines is available to us at an affordable price.


Features of MONITOR TIG Welding Machines:
32bit ARM embedded control system, stable output;
8th IGBT, fast, liable and low loss;
Advanced pulse module of high frequency, increased the reliability of the system;
Arc good concentration for stable welding
Cable can be extension to 100m
Digital control, fast response, good performance;
Digital operation screen, easy and good repeatability;
High efficiency and power factor, power saving 15%40%
Industry and engineering design, high performance, duty cycle and adaptive capacity;
IP21S protection class, suitable for working outside
Small, light and durable;
Suitable for low carbon steel, structure steel, steel alloy, stainless steel, nickel alloy, tiranium alloy and copper welding
Wide power net adaptive capacity, stable and good repeatability
Specification :

Welding machine
MONITOR TIG-400 DC
MONITOR TIG-500 DC
Voltage
3 380V +18% 50/60Hz
3 380V +18% 50/60Hz


TIG
TIG
TIG
MMA
Current
5400A
5A500A
5A500A
50500A
Duty Cycle(20oC)
60%
60%
Open Circuit Voltage
68V
72V
Rated Input Power
16.2KVA
22.5KVA
Power
90%
90%
Power Factor
0.87
0.87
Insulation/Protection Class
F/ IP23
F/ IP23
Environment Temperature
-10oC+40oC
-10oC+40oC
Cooling
Air/Water
Air/Water
Length x Width x Height (mm)
1025 x  415 x 855
1025 x 415 x 855
Power Net Weight(KG)
80
80
Tank Capacity(L)
11
11
Coolant Flow(L/min)
8
8
Outlet Pressure(KPa)
40
40
Cooling Power(W)
1200
1200
Pump Power(W)
60
60
Standard
GB15579/1(EN60974/1),GB/T8118,GB/T8747,CE
Further Details:

TIG Welding Machine and Process

In the last few days, the TIG welding procedure has been considered impressive and greater competitive than the ever-formed MIG/MAG process and its attendant processes. These procedures strikingly modify productivity without grants to quality. Despite its inferior welding speed and minor deposition rate, the TIG process has umpteen applications, due to its best assurance for the advanced quality results. Moreover, the innovations & inventions in the power source sphere assure a continuous approaching for TIG welding. The following remarks are meant as much elaborated discussion of the rudiments.

Fundamental principle

The center of a TIG welding torch is temperature-resistant tungsten electrode that is non-expendable. The spark that proceeds from it melts the material with heating. As requisite, a filler wire is cause in non-automatic or with a wire-feed unit. In numerous proceedings, a narrow gap requires no filler physical at all after it's being welded. Mechanism of the electrode usually takes place without the metal electrode affecting the piece of work. This asks a high-voltage point that momentarily gets switched on during flaming. For the most of metals, welding itself occurs using the direct current. All the same, Aluminium is welded using secondary current. The spout for protection gas is fitted around the tungsten electrode. The gas that flows out defends the heated material from chemical activities with the encompassing air, thereby insuring the needed strength and permanence of the weld metal. Non moving gases such as argon, helium or their compounds are utilized as shield gases. Even hydrogen is used now and then. All these gases are indolent, which is what the expert term inert, appropriated from the Greek. The word used to set forth the process, "tungsten inert gas (TIG) welding, that emerges from the sort of shield gas and the electrode physical used.

Argon is the most-utilized shielding gas for TIG welding. It optimizes the flaming attributes, as well as the strength of the arc. It also helps in obtaining a finer cleaning zone than helium. This in turn guarantees an especially broad and profound union incursion, due to its thermal conductivity that is nine times high than that of argon. Utilized in concurrence with aluminium, pore arrangement is less marked. Moreover, hydrogen is also sometimes utilized for austenitic steels and the percentage is often only 2 to 5 %, the residue dwelling of argon. The heat conduction of hydrogen is even eleven times more than argon, directing to a very profound fusion incursion and exceedingly effective out gassing.

When welding of corroding-resistant materials happens, such as stainless steels, the heated up edges oxidizes due to its link with oxygen in the air that cannot wholly avoided. The so-called tempering colors appear thereafter, that can be abstracted by make over and restore the corrosion resistance property. It is advantageous however to preclude the tempering colors from forming in the basic place. This occurs by utilizing so-named forming gases. Forming gases support the air away from the borders of the weld seam and in few cases even effect the root arrangement of the seam. Forming gases are mainly the compounds of nitrogen and hydrogen, adding on the argon is also used.